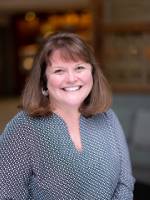 Shelly Allen, Ph.D.
Shelly Allen, Ph.D., has an intense curiosity about how students learn math and that interest inspired her to explore the research associated with math learning. She also has carefully examined the learning progressions of math topics from grade level to grade level. She enjoys collaborating with teachers and leaders to think about ways to support each of their student's learning in mathematics. Shelly lives in Augusta, Georgia.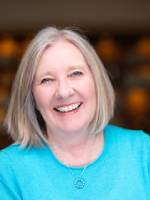 Jill Board
Jill Board is the Executive Director of Program at Teachers Development Group. In her role, she designs professional learning plans for partners in districts and agencies across the country. She particularly enjoys working with district and agency leaders to collaboratively design plans that are tailored to their specific needs. In addition, Jill supports and plans with the team of TDG Professional Development Mathematics Specialists who deliver services to schools and districts. Jill was one of the co-founders of the TDG, along with Kathy Pfaendler, a Professional Development Math Specialist for TDG, and also recently retired President/Executive Director, Linda Foreman.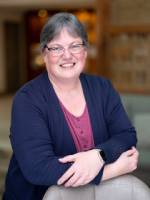 Laura Bower
Laura Bower is an educator from Tacoma, Washington. She believes that all students can make sense of mathematics and use math to solve problems. She works to push herself and encourages other math educators to provide opportunities for students to understand the patterns, connections and power of math. Always on her mind is the idea that learning is messy so she enjoys opportunities to collaborate with students, teachers and leaders to help deep learning come from opportunities.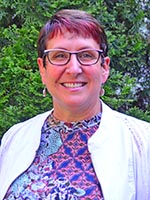 Cheryl Cameron
Cheryl Cameron is a long-time educator from the Pacific Northwest, who strongly believes that students at all levels make sense of and understand the mathematics they are learning. Therefore, the most important and most gratifying work that she does is to support teachers and leaders as they implement, reflect on, and refine their research-based practices to achieve equitable outcomes for each and every student.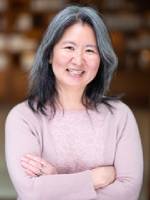 Carolyn Choi
Carolyn Choi lives in southeast Portland, Oregon and is especially interested in working in settings where teachers and students have diverse language backgrounds. She supports teachers in considering how understanding mathematical ideas in a first language can be the scaffold to support the development of English as a second language. What she appreciates most about her professional development work in districts is helping teachers and administrators pay attention to student's mathematical ideas and use an individual student's understanding in instruction to further everyone's learning.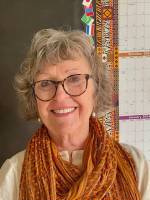 Linda Davenport
Linda Ruiz Davenport, Ph.D., lives in the Boston area and has been working with the Boston Public Schools for many years, first as the Math Director for the BPS, and more recently as a middle school and high school math teacher in a BPS alternative school. She loves working with students to visualize and connect important underlying math concepts and how these support strategies for making sense of math problems. What she appreciates about professional learning with teachers and leaders is the opportunity to collaboratively explore student thinking and celebrate the mathematical insights of all students.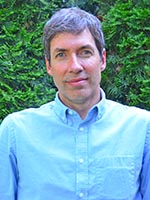 Bill Feeley
Bill Feeley spent some of his years in education teaching in systems in which students had been unsuccessful in learning mathematics. Those years contributed to his inspiration and commitment to providing professional development for teachers and leaders that is mindful of promoting access and equity for each and every student. Bill currently lives in Vermont.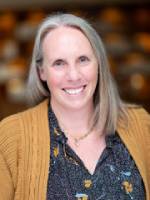 Julie Fredericks, Ph.D.
Julie Fredericks, Ph.D., lives in Beaverton, Oregon which is a suburb of Portland. She has a strong interest in mathematics teaching and learning and particularly loves to help participants think about ways they can foster and work with student mathematical discourse in classrooms. What she appreciates the most about professional development work with teachers and leaders is the opportunity to learn along with and from her participants.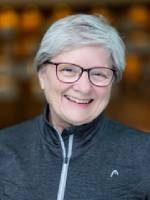 Murrel Hoover
Murrel Hoover, NBCT, especially likes to help her participants in professional development settings learn to listen carefully and value students mathematical thinking. She enjoys creating opportunities to think with participants about teaching and learning when being in teacher's classrooms. She recognizes and appreciates that these opportunities are only made possible by teachers being willing to open up their classrooms to others. Murrel lives in a small community just outside Charleston, West Virginia.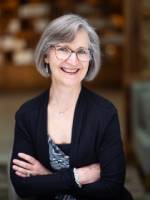 Denise Huddlestun
Denise believes everyone can "do math." She enjoys supporting teachers and leaders in considering ways to engage students in learning experiences that build upon strengths of students and provide access. Denise also enjoys collaborating with teachers to think about ways to help their students see the math around them, reason and make sense of the math, and become confident problem solvers. Denise lives in Atlanta, Georgia.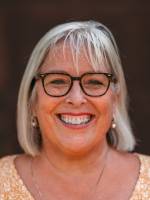 Wendy Jung
Wendy Jung is a veteran curriculum coach and principal with experience at all levels, K-12. Math education became a passion for her when she saw the evidence of marginalized students identifying as mathematicians when she supported best practices as the leader in her own school community. She believes that the foundation of all math begins at the primary level and building strong conceptual knowledge supports learners as they advance in their progression as mathematicians. Her particular interest is facilitating professional development that supports educators to provide access and challenge for all learners. She provides an experienced point of view and process to assist leaders in utilizing their leadership voice to impact teacher best practice and student growth. She resides in Chattanooga, Tennessee.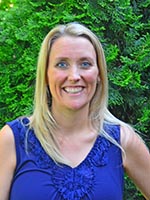 Jennifer Kallenberger
Jennifer Kallenberger believes all students are mathematicians. She loves working with students and educators to redefine success in math classrooms. She finds teachers and school leaders so amazing to work with because of their genuine care for their students. Jen lives in Gig Harbor, Washington.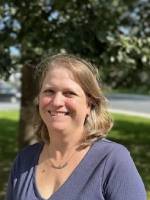 Amy Kimball
Amy Kimball, is a professional learning math specialist for Teachers Development Group and a Math Coach for the Montpelier Roxbury School District in Montpelier, Vermont. Before coaching, she spent 24 years teaching science and math to middle school students. She enjoys reading about and implementing new research to engage students in talking to each other about math in equitable classroom settings. She is honored to lead teachers and administrators in professional learning opportunities around mathematical routines and habits.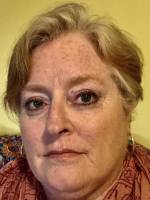 Abi Leaf
Abi Leaf is a long-time math educator from San Diego County, CA, who believes whole-heartedly in the brilliance of all students and in their capacities to learn mathematics at deep levels of understanding. She finds great joy in partnering with students, teachers, and administrators as they work to develop a greater understanding of mathematics, research-based instructional strategies, and how to support their colleagues as they move along their academic and/or professional journeys.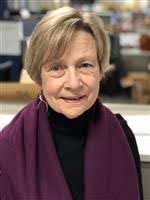 Cathy Martin
Cathy Martin currently serves as Executive Director of Curriculum and Instruction for Denver Public Schools, where she leads development of academic supports and equity-based practices and resources across all content areas. Previously, Dr. Martin served as K-12 Director of Mathematics in Denver. In this role, she led math standards implementation and coordinated the design of professional development for teachers, teacher leaders, and school administrators. Dr. Martin has also co-directed a NSF-funded project that supported school leadership teams across five states in implementing standards-based mathematics. She has taught middle and high school mathematics in Texas, Virginia, and Colorado. Dr. Martin serves as Past-President of the Colorado Council of Teachers of Mathematics. She is active in the Council of Great City Schools and the Urban District Leaders Network. Dr. Martin is a former member of the NCTM Board of Directors and currently serves on the Editorial Board of the NCTM journal, Mathematics Teacher: Learning and Teaching Pre-K-12.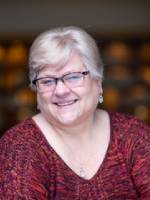 Lori McMullen
Lori McMullen lives near Denver, Colorado. She loves working with teachers and leaders to engage all students in mathematical thinking while building the mathematical identities and agency of students. She feels honored to work with educators as they transform classrooms into spaces where students wonder, conjecture, and justify their mathematical thinking.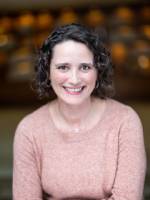 Kerry Morton
Kerry Morton is an experienced mathematics educator, who believes strongly that each and every student can think and interact in mathematically productive ways. She finds it very rewarding to engage teachers and leaders in effective routines and habits that ensure mathematical sense making for students. Kerry lives in Bend, Oregon.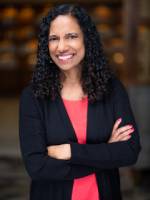 Rose Palmer
Rose Palmer, an educator for over 30 years, believes all students are active critical thinkers and problem solvers. She enjoys working alongside teachers and leaders to provide opportunities that uplifts students' voice, mathematical identity and agency. She is a lifelong learner who enjoys learning from everyone she has the honor to work with. She currently lives in a suburb west of Portland, Oregon.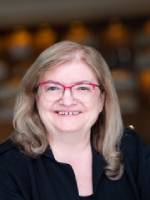 Kathy Pfaendler
Kathy Pfaendler is especially excited about helping teachers plan and develop lessons that give students access and foster strong student engagement in order to provide increased learning. She appreciates working with teachers and leaders in a professional development setting because the work is dynamic and ever changing based upon the most current research. Kathy lives in the Portland, Oregon area.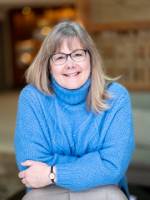 Melissa Plummer
Melissa Plummer is especially inspired in her work with young children by paying attention to student's intuitive use of strategies that comes from their developing conceptual understandings. She enjoys supporting teachers in learning to notice and become curious about their students' mathematical thinking and responding to their students ideas with intention. She lives about 3 hours south of Portland in Roseburg, Oregon.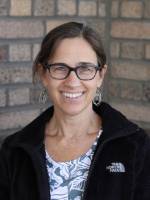 Sara Swedlund
Sara Swedlund lives in Bend, Oregon. She is passionate about working with teachers on developing practices that make students' mathematical thinking more visible and building classroom cultures that work collaboratively toward deep mathematical understanding. She finds joy in reflecting and learning alongside teachers and then seeing those ideas have a positive effect on students' math identity and agency in the classroom.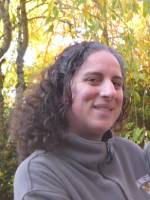 Jenn Vomocil
Jenn Vomocil enjoys being in the dynamic and thrilling environment that exists when a classroom of thinkers grapples with a new mathematical idea. She is honored to work with educators who open their classrooms and implement pedagogy that supports students to create meaning collaboratively. Since learning is often non-linear and unique to the individual, Jenn appreciates the opportunity to experience multiple learning journeys with students, educators, and leaders. Jenn lives in Albany, Oregon, and is a district math coach in a district in Oregon's Willamette Valley.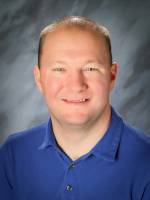 Luke Weinbrecht
Luke Weinbrecht, PhD has focused his teaching and research into how to ensure all students can learn and experience science, technology, engineering, and mathematics education. He believes that all students have the capacity to engage deeply in mathematics throughout their educational journey, in and outside of a mathematics classroom. Luke's research interests include the relationship between teachers' beliefs and enacted classroom practice, and the role formal and informal assessment data has on influencing instructional decision making. . Luke has worked as a middle school teacher, undergraduate methods instructor, education coordinator, new teacher mentor and instructional coach. Luke's home is in Portland Oregon.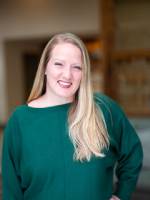 Lindsay Wood
Lindsay Wood is a lifelong learner from the Pacific Northwest. She believes we all learn best by doing and we teach and lead best by doing with others. She experiences mathematics classrooms as particularly invigorating spaces where student belonging is centered, and student brilliance is highlighted. Lindsay is relentlessly curious about student thinking and loves learning with and from students. She is committed to creating spaces where educators are empowered to reflect on and grow in their instructional practice. Lindsay lives in Kent, Washington, outside of Seattle.
Get In Touch