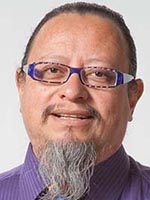 Harold Asturias
Harold Asturias is the director of the Center for Mathematics Excellence and Equity at the Lawrence Hall of Science at the University of California, Berkeley. Previously he was the Deputy Director of Mathematics and Science Professional Development at the University of California Office of the President, where he provided oversight to the English Language Development Professional Development Institutes. Dr. Asturias also served as the Director of the New Standards Portfolio Assessment Project and the Mathematics Unit for New Standards "a project to develop national standards and assessments. He has extensive experience providing professional development in the areas of standards and assessment in mathematics for teachers in large urban districts (e.g., Chicago, Los Angeles, New York City) and smaller and rural districts. Dr. Asturias™ current work focuses on designing and implementing professional development for K-12 mathematics teachers who teach English Language Learners.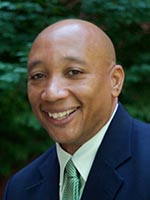 Robert Q. Berry III
Robert Q. Berry III is president of the National Council of Teachers of Mathematics (NCTM) and the Samuel Braley Gray Professor of Mathematics Education, Curry School of Education and Human Development, University of Virginia (UVA). He is a former middle school teacher. He has been recognized numerous times as an award-winning teacher at school, state, and university levels. Equity issues are central to Dr. Berry's research efforts, including: a) understanding Black children's ™experiences (mathematical identities and agency); b) measuring standards-based teaching practices; c) unpacking equitable teaching and learning; and d) exploring interactions between technology and mathematics education. He has extensive experiences in-classroom observation and is the lead developer of Mathematics Scan, which measures standards-based mathematics teaching practices. He has published over 100 articles, book chapters, and proceedings. Dr. Berry served on the Board of Directors of NCTM 2011-2014 and is a two-time recipient of NCTM™s Linking Research and Practice Publication Award.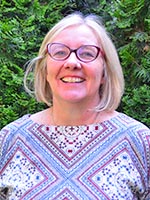 Jill Board
Jill Board is the Executive Director of Program at Teachers Development Group. In her role, she designs professional learning plans for partners in districts and agencies across the country. She particularly enjoys working with district and agency leaders to collaboratively design plans that are tailored to their specific needs. In addition, Jill supports and plans with the team of TDG Professional Development Mathematics Specialists who deliver services to schools and districts. Jill was one of the co-founders of the TDG, along with Kathy Pfaendler, a Professional Development Math Specialist for TDG, and also recently retired President/Executive Director, Linda Foreman.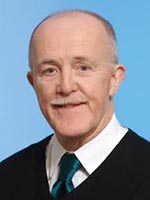 Mark Driscoll
Mark Driscoll has directed a range of teacher education, leadership, and materials development projects at Education Development Center (EDC), Waltham, MA. Recently, he has been Lead PI of Analyzing Diagrams: Support for English Learners, a research and development project funded by the Institute for Education Sciences; Lead PI on Visual Access to Mathematics, a NSF-funded research and development project; co-PI on Fostering Mathematics Success of English Language Learners, a NSF-funded research project; and co-PI on Mathematics Coaching Supporting English Learners, a research and development project funded by the Institute for Education Sciences. From 2003-2007, Dr. Driscoll served as Editor of Mathematics Education Leadership, the journal of the National Council of Supervisors of Mathematics (NCSM). In 2010-2011, he was on the development team for the What Works Clearinghouse Practice Guide on Mathematical Problem Solving. In 2010, Dr. Driscoll received the NCSM Ross Taylor/Glenn Gilbert National Leadership Award.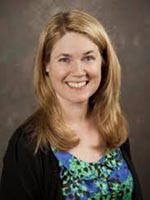 Dr. Amanda
(Mandy) Jansen
Amanda (Mandy) Jansen is a Professor in the School of Education in the mathematics education program area at the University of Delaware (UD). She is a former junior high mathematics teacher. She taught grades 7 to 9 (general mathematics and Algebra 1) in Mesa, Arizona (outside of Phoenix). Currently, she teaches pre-service elementary and middle school mathematics teachers at UD and is invested in continually improving UD™s teacher education program through research and development. She also conducts professional development at the secondary level state-wide in collaboration with the Delaware Mathematics Coalition. In her research, Dr. Jansen studies how teachers can create motivating and engaging mathematics learning experiences for students. This research is currently funded by the National Science Foundation, and her project is titled SMiLES: Secondary Mathematics in-the-moment Longitudinal Engagement Study. Dr. Jansen is in the process of writing a book, Rough Draft Math, that will be forthcoming from Stenhouse publishers.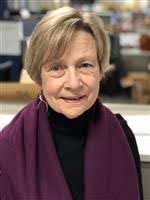 Cathy Martin
Cathy Martin currently serves as Executive Director of Curriculum and Instruction for Denver Public Schools, where she leads development of academic supports and equity-based practices and resources across all content areas. Previously, Dr. Martin served as K-12 Director of Mathematics in Denver. In this role, she led math standards implementation and coordinated the design of professional development for teachers, teacher leaders, and school administrators. Dr. Martin has also co-directed a NSF-funded project that supported school leadership teams across five states in implementing standards-based mathematics. She has taught middle and high school mathematics in Texas, Virginia, and Colorado. Dr. Martin serves as Past-President of the Colorado Council of Teachers of Mathematics. She is active in the Council of Great City Schools and the Urban District Leaders Network. Dr. Martin is a former member of the NCTM Board of Directors and currently serves on the Editorial Board of the NCTM journal, Mathematics Teacher: Learning and Teaching Pre-K-12.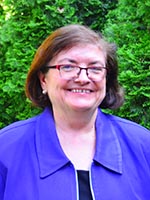 Kathy Pfaendler
Kathy Pfaendler is especially excited about helping teachers plan and develop lessons that give students access and foster strong student engagement in order to provide increased learning. She appreciates working with teachers and leaders in a professional development setting because the work is dynamic and ever changing based upon the most current research. Kathy lives in the Portland, Oregon area.
Get In Touch