Teachers Development Group CEO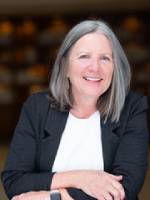 Ruth Heaton
Ruth Heaton is the Chief Executive Officer (CEO) of Teachers Development Group (TDG) since August 2017. As CEO, Ruth continues to work at the intersection of research and practice, the intellectual space that has been the site of Ruth's teaching and scholarship over her entire academic career. Ruth oversees TDG's programs of professional learning and the organization's financial operations. Ruth is working closely with her TDG colleagues to continually deepen and strengthen TDG's professional offerings to support PK–12 teachers to ensure that the most vulnerable math learners succeed. Ruth has expanded TDG's portfolio of research and development projects, through a variety of collaborations with faculty in higher education and funding from the National Science Foundation as well as private foundations. Ruth was the Gilmartin Professor of Mathematics Education at the University of Nebraska-Lincoln (2014-2017), where she held a faculty appointment for more than 20 years in the Department of Teaching, Learning, and Teacher Education. Ruth is also a recipient of the Nadine Bezuk Excellence in Service and Leadership Award (2016) from the Association of Mathematics Teacher Educators.
Teachers Development Group Board of Directors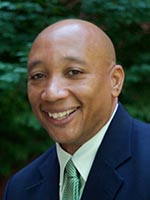 Robert Q. Berry III
Robert Q. Berry III, Ph.D. is the Dean of the College of Education at the University of Arizona. He is also a professor and holds the Paul L. Lindsey and Kathy J. Alexander Chair. Dr. Berry is a Past-President of the National Council of Teachers of Mathematics (NCTM). In 2022, he was elected to the National Academy of Education, an honorific society of U.S. members and international associates based on outstanding education scholarships. Equity issues in mathematics education are central to Dr. Berry's research efforts. Dr. Berry co-edited the 2020 bestseller book, High School Mathematics Lessons to Explore, Understand, and Respond to Social Injustice. Additionally, he is the co-editor of, Upper Elementary Mathematics Lessons to Explore, Understand, and Respond to Social Injustice and Success Stories for Catalyzing Change. Dr. Berry has authored more than 100 publications and has made major presentations worldwide. Dr. Berry is a two-time recipient of the National Council of Teachers of Mathematics' Linking Research and Practice Publication Award. Dr. Berry is a former middle school mathematics teacher and a K-8 mathematics specialist. He is a first-generation college graduate who received his Bachelor of Science degree from Old Dominion University, his master's degree from Christopher Newport University, and a Ph.D. from the University of North Carolina at Chapel Hill.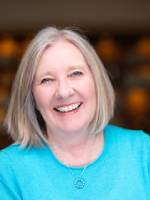 Jill Board
Jill Board is the Executive Director of Program at Teachers Development Group. In her role, she designs professional learning plans for partners in districts and agencies across the country. She particularly enjoys working with district and agency leaders to collaboratively design plans that are tailored to their specific needs. In addition, Jill supports and plans with the team of TDG Professional Development Mathematics Specialists who deliver services to schools and districts. Jill was one of the co-founders of the TDG, along with Kathy Pfaendler, a Professional Development Math Specialist for TDG, and also recently retired President/Executive Director, Linda Foreman.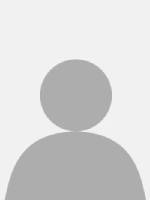 Deborah Loewenberg Ball
Please Check Back Soon…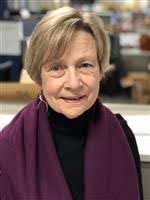 Cathy Martin
Cathy Martin currently serves as Executive Director of Curriculum and Instruction for Denver Public Schools, where she leads development of academic supports and equity-based practices and resources across all content areas. Previously, Dr. Martin served as K-12 Director of Mathematics in Denver. In this role, she led math standards implementation and coordinated the design of professional development for teachers, teacher leaders, and school administrators. Dr. Martin has also co-directed a NSF-funded project that supported school leadership teams across five states in implementing standards-based mathematics. She has taught middle and high school mathematics in Texas, Virginia, and Colorado. Dr. Martin serves as Past-President of the Colorado Council of Teachers of Mathematics. She is active in the Council of Great City Schools and the Urban District Leaders Network. Dr. Martin is a former member of the NCTM Board of Directors and currently serves on the Editorial Board of the NCTM journal, Mathematics Teacher: Learning and Teaching Pre-K-12.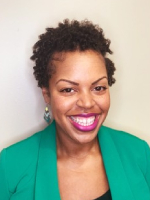 Marrielle Myers
Dr. Marrielle Myers (she/her) is a tenured Associate Professor of elementary mathematics education and serves as the Director of Diversity, Equity, and Inclusion for the Bagwell College of Education at Kennesaw State University. Her research lies at the intersection of teaching mathematics for social justice, Political Conocimiento for Teaching Mathematics (PCTM), and supporting pre-service teachers' development of critical consciousness. Her current research project is funded by The Spencer Foundation and conducted in conjunction with colleagues at the University of Illinois Urbana Champaign and the University of Las Vegas at Nevada. Dr. Myers regularly presents her work at state, national, and international conferences. In addition to publishing journal articles and book chapters, Dr. Myers regularly provides professional development with teachers in local schools (throughout Georgia) and international partner schools in Brazil, Trinidad and Tobago, and Ecuador. Dr. Myers currently serves as a board member-at-large for The Association of Mathematics Teacher Educators (AMTE), a member of the National Council of Teachers of Mathematics (NCTM) research committee, and a board member for the Teachers' Development Group (TDG). Her commitment to diversity, equity, inclusion, and anti-racism frames her service work with these professional organizations. Dr. Myers was the 2022 KSU Diversity and Inclusion award recipient. She was also an AMTE STaR fellow, a KSU EXCEL fellow, and the winner of the Early Career Award for the Bagwell College of Education.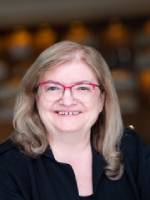 Kathy Pfaendler
Kathy Pfaendler is especially excited about helping teachers plan and develop lessons that give students access and foster strong student engagement in order to provide increased learning. She appreciates working with teachers and leaders in a professional development setting because the work is dynamic and ever changing based upon the most current research. Kathy lives in the Portland, Oregon area.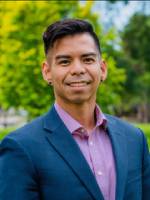 Richard Velasco
Dr. Richard Velasco (he/him) is an assistant professor of mathematics education at the University of Oklahoma where he teaches elementary and secondary math methods and graduate courses in mathematics curriculum and instruction. His research agenda encompasses three lines of inquiry: STEM teacher advocacy, informal STEM learning spaces, and rehumanizing mathematics. Dr. Velasco's current projects include investigating preservice math teachers' conceptions of rehumanizing mathematics and exploring culturally sustaining math pedagogies relevant to students in Guam and Micronesia. His work has been published in various national and international journals including The Educational Forum, the Electronic Journal for Research in Science and Mathematics Education, the International Journal of STEM Education, and Prometeica. Dr. Velasco is also a member of and serves in leadership roles in various math education practitioner and research organizations including the National Council of Teachers of Mathematics, the American Educational Research Association, and the Association of Mathematics Teacher Educators where he was a 2023 STaR Fellow and a keynote opening-session panelist for the 2024 AMTE Annual Conference held in Orlando, FL. Prior to higher education, Dr. Velasco was a secondary math teacher for 12 years in Guam and Washington state, a recipient of the Presidential Award for Excellence in Mathematics and Science Teaching in 2014, and was a national board certified teacher in early adolescent mathematics for several years. Dr. Velasco is a first-generation college student and earned his B.A. in mathematics from the University of Guam, his M.A.T. in curriculum and instruction from the University of Saint Mary, and his Ph.D. in curriculum and instruction from Texas Tech University.
Get In Touch