Teachers Development Group CEO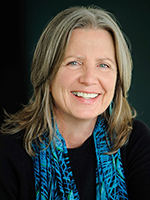 Ruth Heaton
Ruth Heaton is the Chief Executive Officer (CEO) of Teachers Development Group (TDG) since August 2017. As CEO, Ruth continues to work at the intersection of research and practice, the intellectual space that has been the site of Ruth's teaching and scholarship over her entire academic career. Ruth oversees TDG's programs of professional learning and the organization's financial operations. Ruth is working closely with her TDG colleagues to continually deepen and strengthen TDG's professional offerings to support PK–12 teachers to ensure that the most vulnerable math learners succeed. Ruth has expanded TDG's portfolio of research and development projects, through a variety of collaborations with faculty in higher education and funding from the National Science Foundation as well as private foundations. Ruth was the Gilmartin Professor of Mathematics Education at the University of Nebraska-Lincoln (2014-2017), where she held a faculty appointment for more than 20 years in the Department of Teaching, Learning, and Teacher Education. Ruth is also a recipient of the Nadine Bezuk Excellence in Service and Leadership Award (2016) from the Association of Mathematics Teacher Educators.
Teachers Development Group Board of Directors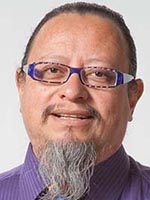 Harold Asturias
Harold Asturias is the director of the Center for Mathematics Excellence and Equity at the Lawrence Hall of Science at the University of California, Berkeley. Previously he was the Deputy Director of Mathematics and Science Professional Development at the University of California Office of the President, where he provided oversight to the English Language Development Professional Development Institutes. Dr. Asturias also served as the Director of the New Standards Portfolio Assessment Project and the Mathematics Unit for New Standards "a project to develop national standards and assessments. He has extensive experience providing professional development in the areas of standards and assessment in mathematics for teachers in large urban districts (e.g., Chicago, Los Angeles, New York City) and smaller and rural districts. Dr. Asturias™ current work focuses on designing and implementing professional development for K-12 mathematics teachers who teach English Language Learners.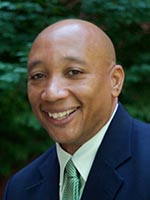 Robert Q. Berry III
Robert Q. Berry III is past president of the National Council of Teachers of Mathematics (NCTM) and the Samuel Braley Gray Professor of Mathematics Education, Curry School of Education and Human Development, University of Virginia (UVA). He is a former middle school teacher. He has been recognized numerous times as an award-winning teacher at school, state, and university levels. Equity issues are central to Dr. Berry's research efforts, including: a) understanding Black children's ™experiences (mathematical identities and agency); b) measuring standards-based teaching practices; c) unpacking equitable teaching and learning; and d) exploring interactions between technology and mathematics education. He has extensive experiences in-classroom observation and is the lead developer of Mathematics Scan, which measures standards-based mathematics teaching practices. He has published over 100 articles, book chapters, and proceedings. Dr. Berry served on the Board of Directors of NCTM 2011-2014 and is a two-time recipient of NCTM™s Linking Research and Practice Publication Award.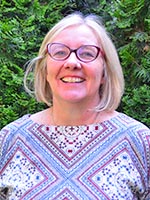 Jill Board
Jill Board is the Executive Director of Program at Teachers Development Group. In her role, she designs professional learning plans for partners in districts and agencies across the country. She particularly enjoys working with district and agency leaders to collaboratively design plans that are tailored to their specific needs. In addition, Jill supports and plans with the team of TDG Professional Development Mathematics Specialists who deliver services to schools and districts. Jill was one of the co-founders of the TDG, along with Kathy Pfaendler, a Professional Development Math Specialist for TDG, and also recently retired President/Executive Director, Linda Foreman.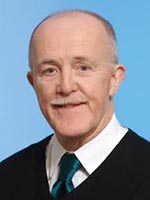 Mark Driscoll
Mark Driscoll has directed a range of teacher education, leadership, and materials development projects at Education Development Center (EDC), Waltham, MA. Recently, he has been Lead PI of Analyzing Diagrams: Support for English Learners, a research and development project funded by the Institute for Education Sciences; Lead PI on Visual Access to Mathematics, a NSF-funded research and development project; co-PI on Fostering Mathematics Success of English Language Learners, a NSF-funded research project; and co-PI on Mathematics Coaching Supporting English Learners, a research and development project funded by the Institute for Education Sciences. From 2003-2007, Dr. Driscoll served as Editor of Mathematics Education Leadership, the journal of the National Council of Supervisors of Mathematics (NCSM). In 2010-2011, he was on the development team for the What Works Clearinghouse Practice Guide on Mathematical Problem Solving. In 2010, Dr. Driscoll received the NCSM Ross Taylor/Glenn Gilbert National Leadership Award.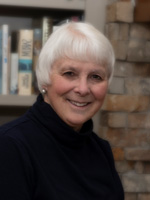 Marjorie Kostelnik, Ph.D.
Dr. Marjorie Kostelnik is currently a professor in the Department of Child, Youth & Family Studies at the University of Nebraska-Lincoln (UNL). Fall 2019, she returned to the faculty after serving 2 years as senior associate to the President of the University of Nebraska (UN) to lead the implementation of university-wide efforts to realize efficiencies and cost reductions across service areas, while protecting the quality of education on UN's four campuses. The author of more than 50 articles/chapters and 20 books, Dr. Kostelnik is a member of the Editorial Board for the Journal of Early Childhood Research and Practice and the Asia-Pacific Journal of Research in Early Childhood Education. Locally, she chairs the Educare-Lincoln Partners Board (early education, birth to age 5) and the Dimensions Educational Research Foundation Board (nature education). Marjorie was recognized with the Louise Pound-George Howard Distinguished Career Award from UNL (2020) and the Sally Wysong Award for Service to Nebraska Children and Families (2016). Nationally, Marjorie served as vice president of the National Association for the Education of Young Children. She is past chair of the Great Plains IDEA Cabinet, a governing group for more than 50 universities focused on providing masters degrees through distance education to students worldwide. Most recently, she served on the National Academies of Science Institute of Medicine Committee to Study the Science of Children Birth to Age 8.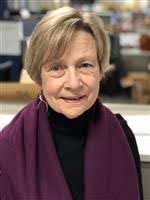 Cathy Martin
Cathy Martin currently serves as Executive Director of Curriculum and Instruction for Denver Public Schools, where she leads development of academic supports and equity-based practices and resources across all content areas. Previously, Dr. Martin served as K-12 Director of Mathematics in Denver. In this role, she led math standards implementation and coordinated the design of professional development for teachers, teacher leaders, and school administrators. Dr. Martin has also co-directed a NSF-funded project that supported school leadership teams across five states in implementing standards-based mathematics. She has taught middle and high school mathematics in Texas, Virginia, and Colorado. Dr. Martin serves as Past-President of the Colorado Council of Teachers of Mathematics. She is active in the Council of Great City Schools and the Urban District Leaders Network. Dr. Martin is a former member of the NCTM Board of Directors and currently serves on the Editorial Board of the NCTM journal, Mathematics Teacher: Learning and Teaching Pre-K-12.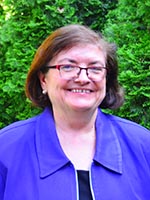 Kathy Pfaendler
Kathy Pfaendler is especially excited about helping teachers plan and develop lessons that give students access and foster strong student engagement in order to provide increased learning. She appreciates working with teachers and leaders in a professional development setting because the work is dynamic and ever changing based upon the most current research. Kathy lives in the Portland, Oregon area.
Get In Touch