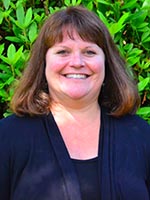 Shelly Allen, Ph.D.
Shelly Allen, Ph.D., has an intense curiosity about how students learn math and that interest inspired her to explore the research associated with math learning. She also has carefully examined the learning progressions of math topics from grade level to grade level. She enjoys collaborating with teachers and leaders to think about ways to support each of their student's learning in mathematics. Shelly lives in Augusta, Georgia.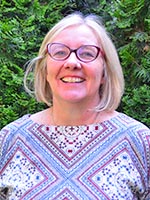 Jill Board
Jill Board is the Executive Director of Program at Teachers Development Group. In her role, she designs professional learning plans for partners in districts and agencies across the country. She particularly enjoys working with district and agency leaders to collaboratively design plans that are tailored to their specific needs. In addition, Jill supports and plans with the team of TDG Professional Development Mathematics Specialists who deliver services to schools and districts. Jill was one of the co-founders of the TDG, along with Kathy Pfaendler, a Professional Development Math Specialist for TDG, and also recently retired President/Executive Director, Linda Foreman.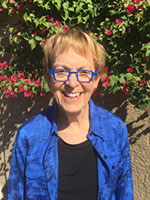 Becky Bogert
Becky Bogert's professional interests are mathematics teaching, learning, leadership, and professional development, especially with diverse populations of students and teachers. What she appreciates most about the professional development work she does with teachers and leaders is the opportunities the work brings for empowering leaders to intentionally develop sustainable and collaborative cultures that make possible high levels of mathematical understanding and achievement for each student. Becky's home is in Phoenix, Arizona.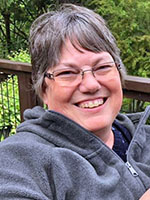 Laura Bower
Laura Bower is an educator from Tacoma, Washington. She believes that all students can make sense of mathematics and use math to solve problems. She works to push herself and encourages other math educators to provide opportunities for students to understand the patterns, connections and power of math. Always on her mind is the idea that learning is messy so she enjoys opportunities to collaborate with students, teachers and leaders to help deep learning come from opportunities.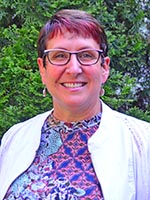 Cheryl Cameron
Cheryl Cameron is a long-time educator from the Pacific Northwest, who strongly believes that students at all levels make sense of and understand the mathematics they are learning. Therefore, the most important and most gratifying work that she does is to support teachers and leaders as they implement, reflect on, and refine their research-based practices to achieve equitable outcomes for each and every student.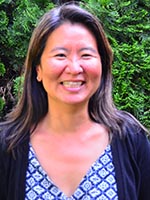 Carolyn Choi
Carolyn Choi lives in southeast Portland, Oregon and is especially interested in working in settings where teachers and students have diverse language backgrounds. She supports teachers in considering how understanding mathematical ideas in a first language can be the scaffold to support the development of English as a second language. What she appreciates most about her professional development work in districts is helping teachers and administrators pay attention to student's mathematical ideas and use an individual student's understanding in instruction to further everyone's learning.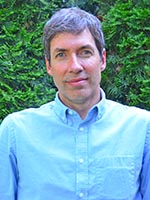 Bill Feeley
Bill Feeley spent some of his years in education teaching in systems in which students had been unsuccessful in learning mathematics. Those years contributed to his inspiration and commitment to providing professional development for teachers and leaders that is mindful of promoting access and equity for each and every student. Bill currently lives in Vermont.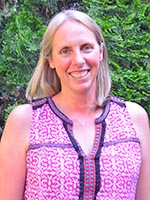 Julie Fredericks, Ph.D.
Julie Fredericks, Ph.D., lives in Beaverton, Oregon which is a suburb of Portland. She has a strong interest in mathematics teaching and learning and particularly loves to help participants think about ways they can foster and work with student mathematical discourse in classrooms. What she appreciates the most about professional development work with teachers and leaders is the opportunity to learn along with and from her participants.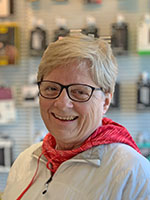 Murrel Hoover
Murrel Hoover, NBCT, especially likes to help her participants in professional development settings learn to listen carefully and value students mathematical thinking. She enjoys creating opportunities to think with participants about teaching and learning when being in teacher's classrooms. She recognizes and appreciates that these opportunities are only made possible by teachers being willing to open up their classrooms to others. Murrel lives in a small community just outside Charleston, West Virginia.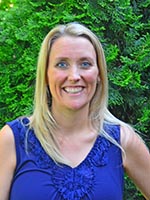 Jennifer Kallenberger
Jennifer Kallenberger believes all students are mathematicians. She loves working with students and educators to redefine success in math classrooms. She finds teachers and school leaders so amazing to work with because of their genuine care for their students. Jen lives in Gig Harbor, Washington.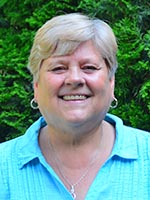 Lori McMullen
Lori McMullen lives near Denver, Colorado. She loves working with teachers and leaders to engage all students in mathematical thinking while building the mathematical identities and agency of students. She feels honored to work with educators as they transform classrooms into spaces where students wonder, conjecture, and justify their mathematical thinking.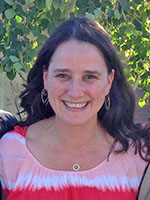 Kerry Morton
Kerry Morton is an experienced mathematics educator, who believes strongly that each and every student can think and interact in mathematically productive ways. She finds it very rewarding to engage teachers and leaders in effective routines and habits that ensure mathematical sense making for students. Kerry lives in Bend, Oregon.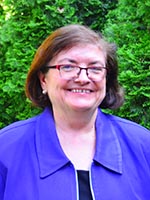 Kathy Pfaendler
Kathy Pfaendler is especially excited about helping teachers plan and develop lessons that give students access and foster strong student engagement in order to provide increased learning. She appreciates working with teachers and leaders in a professional development setting because the work is dynamic and ever changing based upon the most current research. Kathy lives in the Portland, Oregon area.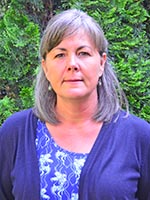 Melissa Plummer
Melissa Plummer is especially inspired in her work with young children by paying attention to student's intuitive use of strategies that comes from their developing conceptual understandings. She enjoys supporting teachers in learning to notice and become curious about their students' mathematical thinking and responding to their students ideas with intention. She lives about 3 hours south of Portland in Roseburg, Oregon.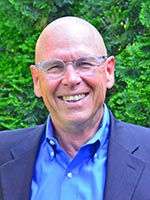 Fred Rectanus
Fred Rectanus lives in Portland, Oregon and is especially interested in the mathematical reasoning and sense making of learners, particularly when they make connections among mathematical ideas that have eluded them. Something he most appreciates about the professional development work he does is supporting educators and leaders together in enacting norms of effective practice that benefit their communities and lead to sustainable teaching practices. He believes that each and every learner has something to teach him.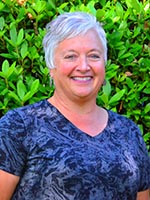 Vicki Sime
Vicki Sime has been an educator in Redmond, Oregon for many years. She gets most excited when she engages teachers and leaders in productive math learning and then supports teachers to provide those opportunities for their students. Above all, she appreciates collaborating with others around quality math instruction that empowers all students to have the access and support they need.
Get In Touch